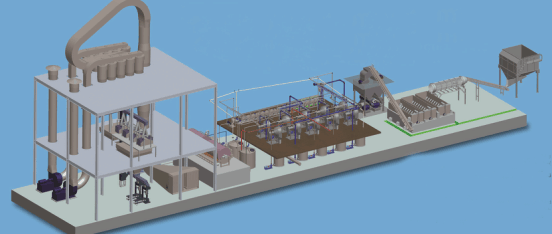 sample analyzing
sample analyzing
cleaning and washing
rasping and milling
cyclone de-sanding
centrifugal extracting
refining
solid - liquid separation
drying and screen
weighing and packaging
FLOW CHART: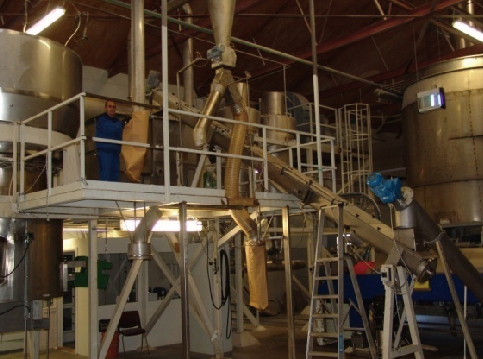 PRETREATMENT:
Mix fresh potato residue with acid in the blender, then convey the potatoes to the secondary centrifugal sieve with the function of sterilization, then to dehydration centrifugal sieve for preliminary dehydration.
CENTRIFUGAL DEHYDRATION:
After the initial dehydration, the potatoes enter into the closed horizontal spiral centrifuge for dehydration which will further reduce the water content.
DRYING:
The dehydrated fiber enters into rotary flash drying machine system for drying process.
SCREENING:
The dried fiber will be further screened so as to maintain the similar size.
PACKAGING:
Pack according to clients' requirement after screening.
ADVANTAGES:
High fiber extraction rate (95%)
Good quality (food grade, water holding capacity can reach to 20)
Low consumption (the consumption of drying is only 50% of the regular one)
High automatic degree (can be unmanned operated)
Application area:
Meat and sausage
Reduce the consumption of fat and weight in the process of heating (such as smoke), improve the structure of the organization, and retain the water and oil.
Bread and baked food
Strengthen dietary fiber, reduce calories, prolong the shelf life, and stabilize gluten structure.
Health food
Strengthen dietary fiber, reduce calories and help digest.
Puffed food and pasta
Strengthen dietary fiber, improve the structure of the organization, and enhance water resistance and crispness
Main equipment:
Rotary flash drying system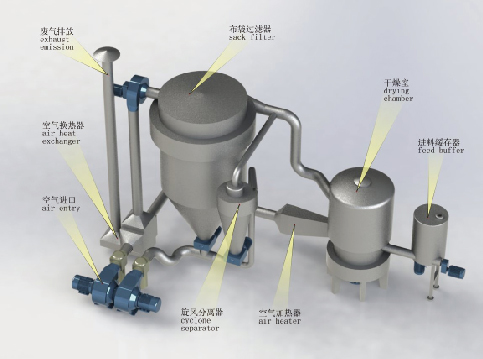 The principle diagram of the horizontal fiber screw centrifugal machine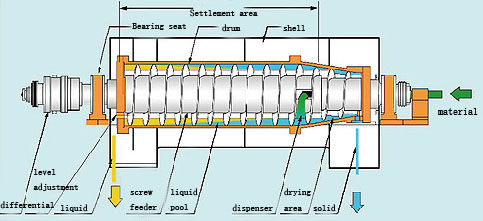 project case