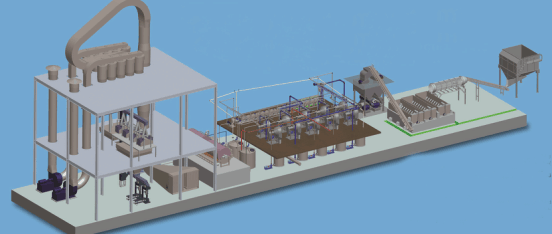 sample analyzing
sample analyzing
cleaning and washing
rasping and milling
cyclone de-sanding
centrifugal extracting
refining
solid - liquid separation
drying and screen
weighing and packaging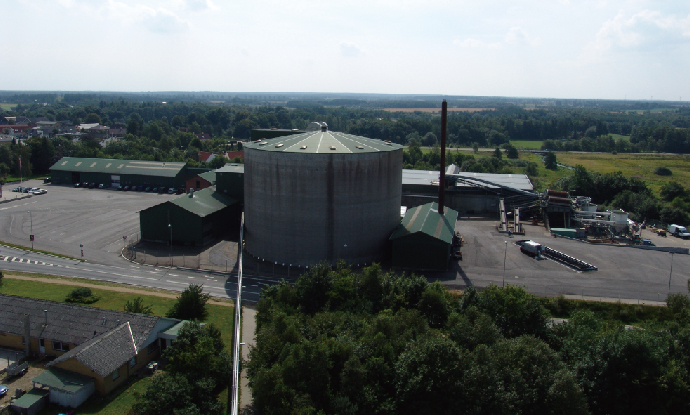 SOLID BULK STORAGE SYSTEM OPERATING PRINCIPLE:
Material is transported to the top of silo through airflow conveyor (or other feeding system according to the differences of material characteristics), then to the material distributing system through telescopic pipe which can distribute the material evenly in the silo with a special design; when feeding is needed, the mechanical screw in material distributing system rotates reversely and conveys the material to the bottom of the silo from discharging channel of the central tower of the silo, then to any specified position by conveyor.
Every storage system is customized according to customers' storage capacity requirements and material properties.
Design concept:
Combine closed storage with flexible feeding system and save material storage space and storage cost for our customers.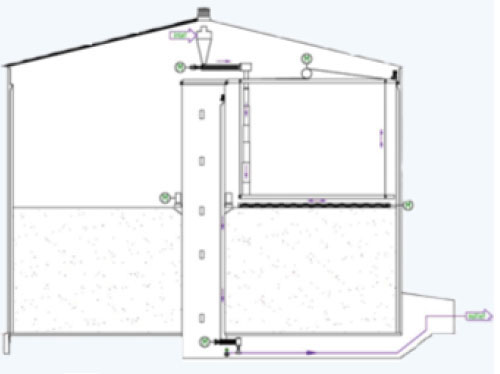 Advantages:
Small area for storage, large storage capacity
No material pollution
Environment friendly, energy saving
Feeding flexibility
Applications:
1. Food industry
2. Chemical industry(Cement)
3. Electric power industry(Coal)
project case